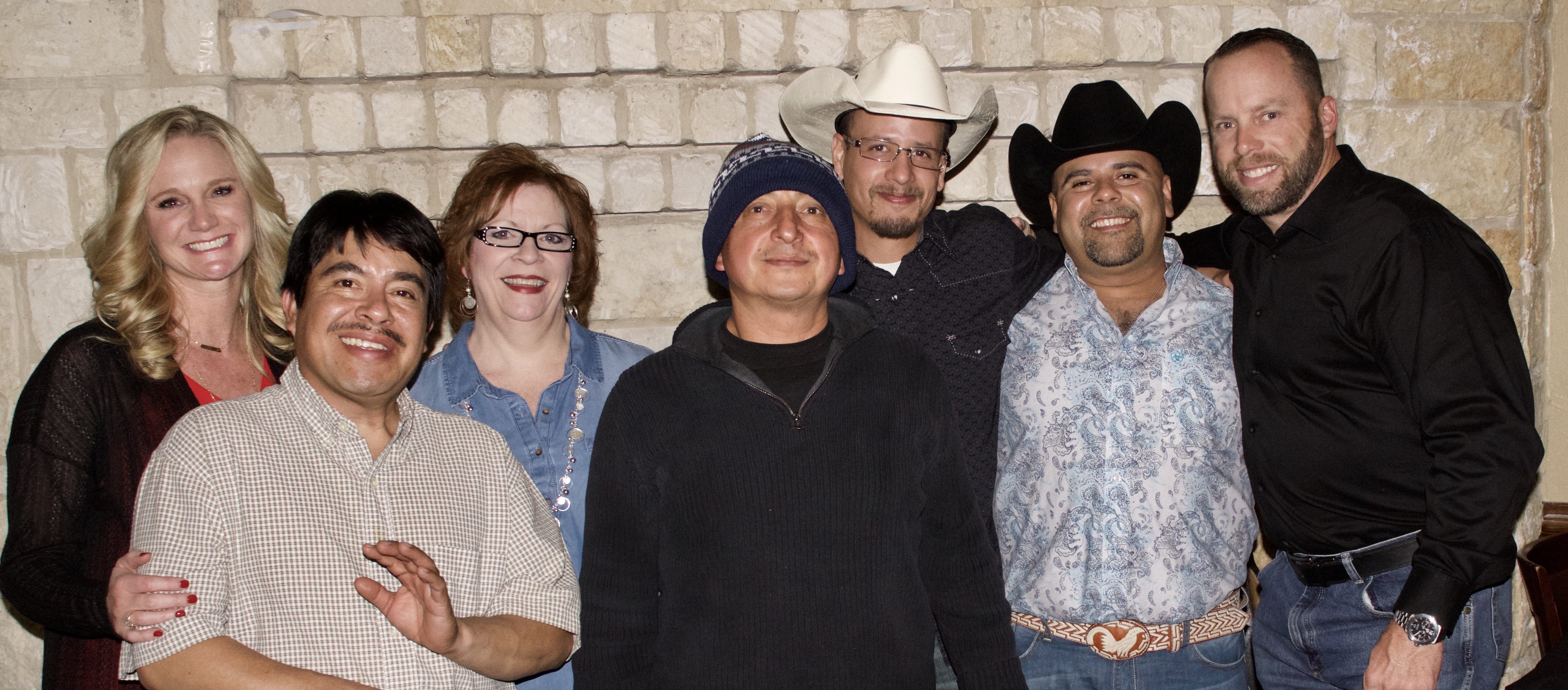 Owner / General Manager
Bryan and his wife Ashley have been married since 2001 and have one adorable daughter Allye Elizabeth and one rambunctious son, Hudson Reed. They are members of Mansfield United Methodist Church. They love to be on the lake wake boarding, waterskiing or wake surfing. During the winter months, they really enjoy fishing on the lake. Of course, swimming in their Handcrafted Swimming Pool is always a favorite! Bryan received his Bachelors degree in Business Administration - Management Information Systems in 1999 at Dallas Baptist University. He lives in Mansfield and his favorite hobbies are playing in his family band, softball, wakeboarding, riding his Harley and fishing.

The Legacy of Handcrafted Pools began when Bryan started the business in 1999 out of his home. With only a few clients aboard, Bryan cleaned pools and did all of the repairs himself and he used nothing but client referrals to grow his company over the next few years. He has taken the company to enormous growth levels each year and now covers 18 different cities in the Tarrant County and portions of Dallas, Johnson and Ellis counties with the latest expansion to northern Tarrant county. Bryan says the toughest part of this type of growth over 17 years is trying to maintain a good base of loyal employees who love their job, because if you can earn the employee's respect, it will shine through to the customer. And maintaining customer loyalty is the key to long term success.

Bryan started remodeling pools in 2005. From doing his first plaster job then to now designing a complete backyard Oasis, the one thing he says is key to this success is follow through. From the design phase and picking out tile and plaster in the showroom to the startup at the end, he said each pool has to be treated like his own so that he knows in the end, he can sleep at night knowing it was done right.
Office Manager
Vickie started with Handcrafted Pools in 2015, taking over all of the office duties. From answering phones, scheduling, to accounting, Vickie has become a vital part of this organization. Her background in customer service is top notch and that along with her winning personalty has allowed Handcrafted Pools to maintain great customer satisfaction.

Vickie is very involved in volunteer services for special needs children and loves to be with them and fill their hearts with love, which in return fills her heart with joy. Vickie loves exercising and spending time with her daughter and grandson, Byron.
Lead Field Technician
Servando started with Handcrafted Pools in 2009. When Sevando was interviewed, we knew we had a winner right from the start. His always upbeat personality and desire to satisfy the customer has allowed him to grow with the company from first being a weekly cleaning tech to now holding the title of Lead Field Technician.
We love to hire techs that have the desire to want to learn new things and thrive to satisfy the customer. These technicians are in your backyard every week, 51 weeks out of the year. So this is the real face of our company. Every technician is background checked and thoroughly reviewed with previous employers before we decide they are part of our team. These employees are the backbone of Handcrafted Pools and we are very happy to have them on our team!
Save